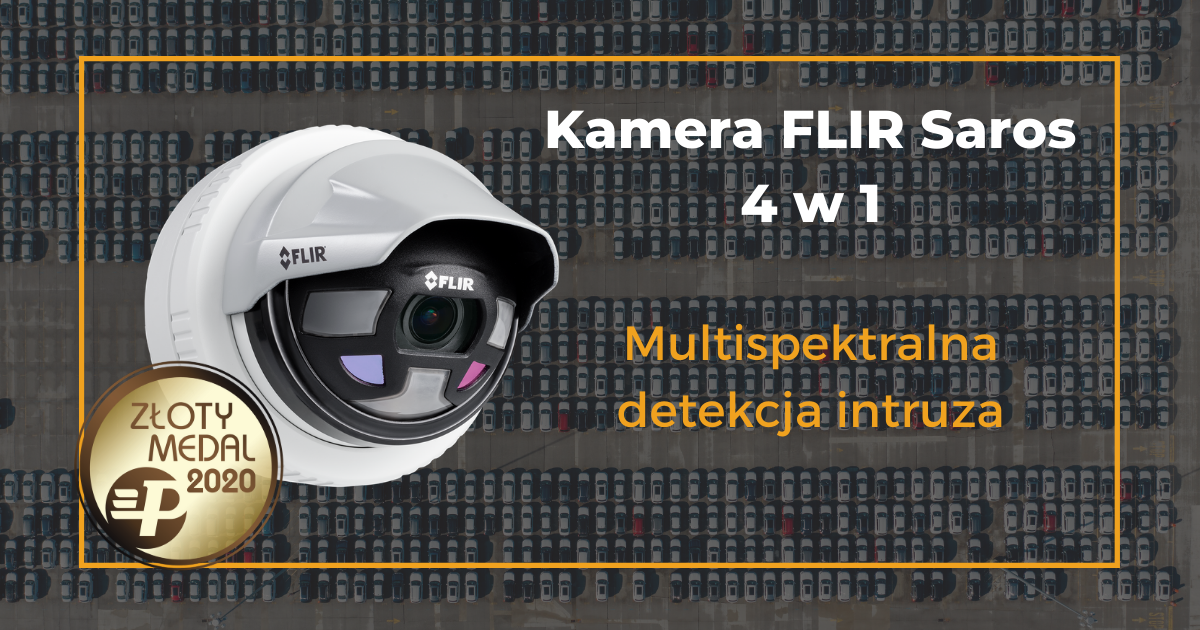 Kamera FLIR Saros 4 w 1
FLIR SarosTM to  kompaktowe rozwiązanie, łączące technologię termowizyjną z technologią światła widzialnego oraz analizą wideo. Kamera SarosTM zawiera:
– Dwa przetworniki termowizyjne;
– Przetwornik światła widzialnego o rozdzielczości 1080p;
– Oświetlacze LED w zakresach bliskiej podczerwieni i światła widzialnego;
– Wbudowana analiza wideo.
Dzięki kompaktowej budowie i połączeniu wielu technologii w jednym urządzeniu, FLIR Saros jest atrakcyjnym technologicznie i cenowo rozwiązaniem. To produkt łatwy i szybki w montażu. Jego zastosowanie może przyczynić się do wygenerowania oszczędności już na poziomie instalacji i wdrożenia.
Sprawdź możliwości kamery FLIR SarosTM podczas webinarium. Zarejestruj się!