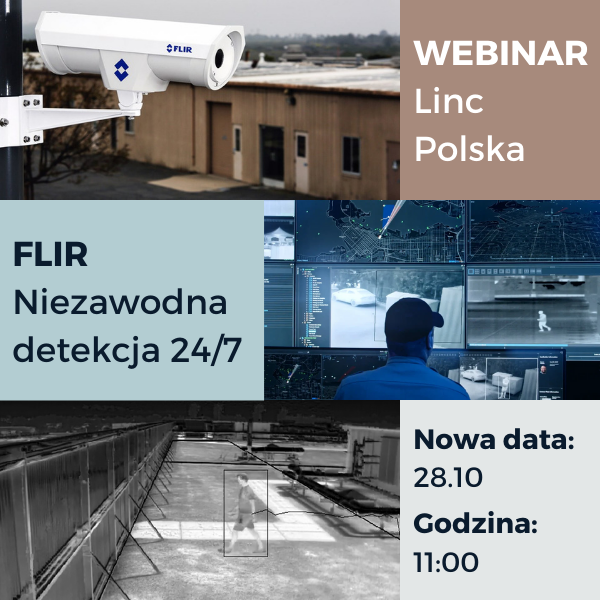 FLIR – niezawodna detekcja 24/7
ZMIANA DATY SZKOLENIA!
28 października (środa) o godzinie 11:00 zaprezentujemy rozwiązania FLIR, które oferują zintegrowane systemy bezpieczeństwa, począwszy od bogatych w funkcje kamery światła widzialnego po zaawansowane kamery termowizyjne oraz analizę wideo. FLIR to doskonała ochrona obwodowa w każdych warunkach środowiskowych i pogodowych.
Po szkoleniu będziesz wiedział:
• Co wyróżnia markę FLIR na tle konkurencji
• Jak działają kamery termowizyjne
• Jakie dodatkowe funkcje posiadają kamery
• Gdzie sprawdzi się to rozwiązanie
• Dlaczego to niezbędny element ochrony perymetrycznej.
Udział w webinariach to możliwość wymiany doświadczeń.