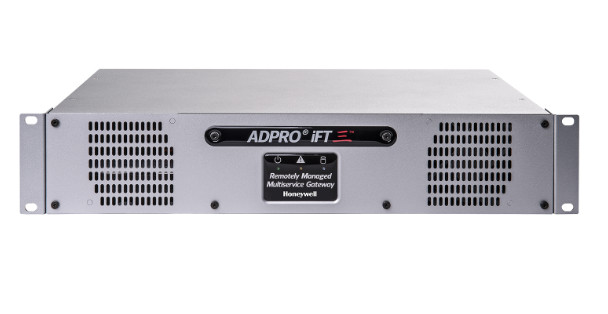 Seria urządzeń ADPRO FastTrace™ iFT-E — następna generacja urządzeń typu NVR+
firmy Honeywell — zapewnia niskie koszty utrzymania (TCO) urządzenia ADPRO, jakość oraz
niezawodność w jednym rozwiązaniu IP.
Nowy model serii ADPRO iFT-E "32:32 vision" to platforma wideo o wielu możliwościach.
Pracuje na wydajnym, zdalnie zarządzanym systemie operacyjnym XO Security+
o ogromnych możliwościach. Jest to rozwiązanie NVR, pozwalające na zdalny monitoring
z funkcjami takimi jak uzbrajanie/rozbrajanie, obraz ze zdarzeń w układzie "quad pictures"
oraz niezawodną transmisję dzięki własnemu protokołowi z potwierdzeniem.
iFT-E optymalizuje użycie pasma dla nagrań w wysokiej rozdzielczości poprzez połączenie
z kamerą wieloma strumieniami, adaptując transmisję wideo do dostępnego pasma
transmisji.
Narzędzie XChange umożliwia sprawne zarządzanie licencjami dla urządzeń opartych
o system XO. Aplikacje mobilne, takie jak iTrace oferują zdalny dostęp do urządzenia
24h/dobę, gdziekolwiek jesteś.